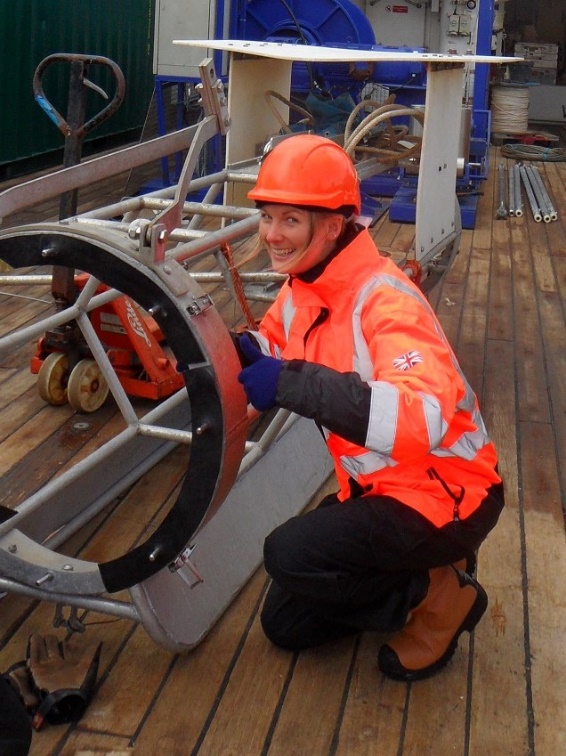 Dr Cecilia Liszka
I obtained my undergraduate degree in Geography from Cambridge University in 2005,and then worked on climate change mitigation programmes and policy for a number of years.
I returned to academia in 2013, obtaining an MSc in Environmental Sciences from the University of East Anglia in 2014 and a PhD in Biological Oceanography in 2019 from UEA, whilst based at the British Antarctic Survey in Cambridge. During the PhD I investigated the role of zooplankton populations and communities in the active flux of carbon in the Southern Ocean, through processes such as diel vertical migration, faecal pellet production, and respiration, conducting fieldwork on two Southern Ocean cruises.
In 2018/9 I participated in a 3-person sailing expedition from Europe to Brazil via the Canary Islands and Cape Verde; this included getting a crash course in boat maintenance and repair along the way. Since 2019 I have been working as a zooplankton ecologist at the British Antarctic Survey, with projects including characterising the plankton and nekton community structure of the South Sandwich Islands and determining the environmental variables driving this structure; the response of the plankton community to the mega-berg A68; and modelling the distribution of krill around CCAMLR Area 48
Latest News
The oceans, the blue economy and implications for climate change event
The oceans, the blue economy and implications for climate change
Date: 29 November 2023, 6:30 pm - 8:00 pm
Speaker: Rupert Howes, Joanna Post, Dr John Siddorn, Dr Siva Thambisetty, Professor Elizabeth Robinson, Dr Darian McBain
Venue: Sheikh Zayed Theatre, Cheng Kin Ku Building, LSE Campus and online

Many conversations about sustainability and climate-change focus on activities on land – the green part of our planet. This misses a vital part of the puzzle, the role that our oceans play.
---
Ocean and Coastal Futures - Bursary
As part of our commitment to encouraging and supporting diversity, equity and inclusion, Ocean and Coastal Futures is launching its first Coastal Futures Bursary in partnership with Esmée Fairbairn Foundation. This opportunity is open for young people aged 18 to 30 years old, who are currently underrepresented in the marine and coastal sector and face financial barriers to attending. Individuals do not have to be working or studying in the sector currently but must reside in the UK.
---
CLASS Modelling Workshop 2024
The CLASS Programme is hosting a Modelling Workshop in early 2024. This is aimed at UK participants only. Event details and criteria to sign up are available here.
---