Challenger Society Conference 2022
The 150th anniversary of the Challenger Expediation is the perfect opportunity to celebrate the birth of Oceanography with this conference hosted for the Society by the Hatural History Museum, Imperial College and the Royal Geographical Society.
Dates - 5th to 9th Sepember 2022.

Watch this space for more details soon.
Latest News
Ocean Business 2021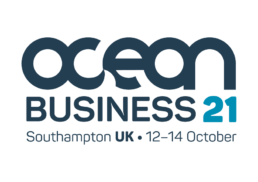 Discover world-changing science and technology
---
News items from the NOC Association and the Marine Facilities Advisory Board
The details of the membership of the Decade Working Group (DWG), that was announced at the May 2021 AGM of the NOC Association, are now available:
NOC Association of Marine Science National Capability Beneficiaries | National Oceanography Centre

The March 2021 minutes of the Marine Facilities Advisory Board are available here: Marine_Facilities_Advisory Board_March_2021_minutes.pdf (noc.ac.uk)

Are your institution's details up to date on the The UK Marine Science and Technology Compendium? If not, please let the Secretary know.
Secretary to the NOCA and MFAB: Jackie Pearson, jfpea@noc.ac.uk National Oceanography Centre
---
Report on Impacts of Covid-19
Summary Report on the Impacts of Covid-19 available from the NOCA AGM
---