The Challenger Society Virtual Conference Award
With this new award (set up in 2021), the Challenger Society provides support to delegates attending virtual conferences and aims to cover the costs of registration and administration.

Virtual conference attendance awards (VCAAs) are available to assist postgraduate students, Masters Degree students in their 4th year, and early career researchers within their last 3 months of employment or currently unemployed in attending conferences or workshops virtually. Applicants need to be members of the Challenger Society and be based at a UK research institution. Priority is given to students/ECRs who have had a paper or poster accepted for a recognised conference. The Society cannot guarantee that an award will be made, and this should not be assumed in applying for funding elsewhere.

It is possible to apply for awards to the value of up to £150.

VCAAs cannot be made retrospectively, the application must be submitted prior to conference attendance.

During their period of study,
Masters Degree students in their 4th year of study may apply for one award;
MSc students may apply for one award;
PhD students may apply for two awards.
Early Career Researchers may apply for one award.

Please submit your application to one of the following deadlines: January 15th, April 15th, July 15th and October 15th. Each deadline will have a total budget of around £600. Monies can be rolled over if not fully used in anyone period. If you have any questions regarding the scheme, please contact Dr Sophie-Berenice Wilmes s.wilmes@bangor.ac.uk

Guidelines for applicants can be found here, and the Application form for the award is here

(page update 10-05-2021)
Latest News
Ocean Business 2021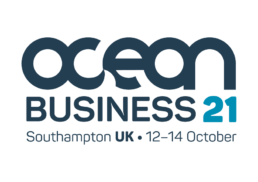 Discover world-changing science and technology
---
News items from the NOC Association and the Marine Facilities Advisory Board
The details of the membership of the Decade Working Group (DWG), that was announced at the May 2021 AGM of the NOC Association, are now available:
NOC Association of Marine Science National Capability Beneficiaries | National Oceanography Centre

The March 2021 minutes of the Marine Facilities Advisory Board are available here: Marine_Facilities_Advisory Board_March_2021_minutes.pdf (noc.ac.uk)

Are your institution's details up to date on the The UK Marine Science and Technology Compendium? If not, please let the Secretary know.
Secretary to the NOCA and MFAB: Jackie Pearson, jfpea@noc.ac.uk National Oceanography Centre
---
Report on Impacts of Covid-19
Summary Report on the Impacts of Covid-19 available from the NOCA AGM
---