Diversity in Marine Science (DiMS)
DiMS is a new network within the Challenger Society, which aims to address the gap in the following areas of diversity:
- Early Career
- Gender
- Disability
- Ethnicity
- LGBT
The aim of DiMS is initially to promote awareness and start discussions on some of the key issues UK marine science faces when it comes to diversity in staff and students and to acknowledge that there are many different types of diversity within the field.
The first DiMS meeting was held at the
2016 Biennial Conference in Liverpool
. There was a discussion panel of 6 scientists of different genders, career stage, ethnicities and abilities and good attendance by conference delegates given the meeting started at 7.30 am! See this
Challenger Wave
article from more on the event.
Watch this space for information on future DiMS events and please get in contact if you would like to host a DiMS event at a
SIG
meeting.
Latest News
Ocean Business 2021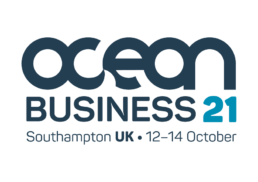 Discover world-changing science and technology
---
News items from the NOC Association and the Marine Facilities Advisory Board
The details of the membership of the Decade Working Group (DWG), that was announced at the May 2021 AGM of the NOC Association, are now available:
NOC Association of Marine Science National Capability Beneficiaries | National Oceanography Centre

The March 2021 minutes of the Marine Facilities Advisory Board are available here: Marine_Facilities_Advisory Board_March_2021_minutes.pdf (noc.ac.uk)

Are your institution's details up to date on the The UK Marine Science and Technology Compendium? If not, please let the Secretary know.
Secretary to the NOCA and MFAB: Jackie Pearson, jfpea@noc.ac.uk National Oceanography Centre
---
Report on Impacts of Covid-19
Summary Report on the Impacts of Covid-19 available from the NOCA AGM
---