Reproduction of cold-water corals
Edyta Glogowska
University of Southampton, Southampton, UK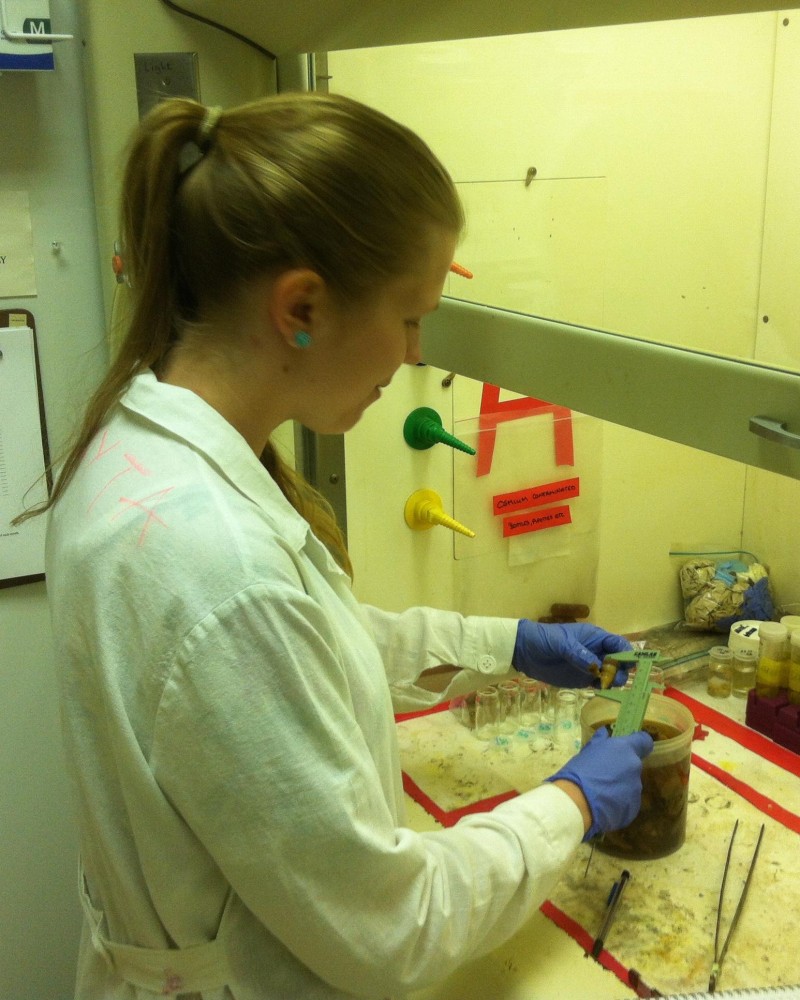 Darling Marine Center in Walpole, Maine, USA
Darling Marine Center in Walpole, Maine, USA was a perfect place for completing an independent scientific research project required to achieve my Master degree. I am immensely grateful to the Challenger Society for a travel award that I was granted, which enabled me a trip to the USA.

I got a chance to collaborate with an expert in deep-sea biology and invertebrate reproduction - Dr Rhian Waller. I have been working in her laboratory for two months, where I could focus on my project about reproduction of cold-water corals. I gained extensive knowledge about various histological techniques, which in turn helped me to improve methods I needed to examine three stony coral species from Antarctica, Mediterranean Sea and Florida. Moreover, I had the opportunity to broaden my knowledge about cold-water coral ecosystem, which is essential to thoroughly analyse these organisms. All these information will help me to write my Master thesis, which hopefully will be published in a scientific journal soon.

Additionally, the grant gave me an unrepeatable opportunity to meet other more experienced marine scientists and researchers who willingly shared their opinion about different aspects of the marine environment with me. Their advice regarding scientific community and a marine biologists career was very helpful and I am convinced that all these information will be tremendously useful in my future career.

The trip to Darling Marine Center has provided me an unforgettable experience. I am glad and grateful that the Challenger Society supported me in this unique adventure.
Latest News
Cancellation of 2020/21 Challenger Conference
Sadly, the postponed 2020 Challenger Conference to be hosted at SAMs from 6th September 2021 has also been cancelled.
---
New Seagoing Bursary for Students and Early Career Scientists
NOC has received funding from West P&I to deliver a seagoing bursary to enable students and early career scientists, including from developing countries, to experience sea-going science.
---
Net Zero Oceanographic Capability (NZOC) Workshop: Future Research Platforms as Data Hubs in a Connected World
Net Zero Oceanographic Capability (NZOC) Workshop: Future Research Platforms as Data Hubs in a Connected World
Thursday 22nd April 2021
---