Dr Rob Hall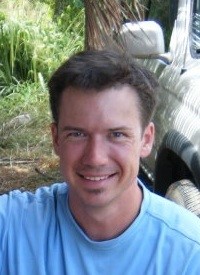 After an undergraduate degree in Oceanography at the University of Southampton Rob completed his PhD in Physical Oceanography at Proudman Oceanographic Laboratory (now National Oceanography Centre, Liverpool) and the University of Liverpool, under the supervision of Profs John Huthnance and Ric Williams. He then spent three years as a postdoctoral research associate at the University of Hawaii working with Dr Glenn Carter before being appointed Lecturer in Shelf Sea Oceanography at the University of East Anglia.

His research is on shelf sea and shelf edge fluid dynamics, diagnosed from both observations and numerical model simulations. He has specific interests in internal waves and internal tides, their interactions with complex topography such as submarine canyons, and their effect on turbulent mixing, biogeochemical fluxes, and primary productivity.

He has been a member of the Challenger Society for Marine Science since my PhD studies.
Latest News
Challenger Society 2020 Conference
Conference Postponed until Sept 2021 due to Covid-19 outbreak.
Challenger Society 2020 Conference
at SAMS , Oban


6th-10th September, 2021
Registration, and Abstract submission is available on the conference website at https://challenger2020.co.uk

---
West Antarctic Peninsular and Scotia Arc - Working Group Meeting 2020
Details of the 2020 working group meeting 1st August 2020
XXXVI SCAR, Hobart, Tasmania, Australia


---
Ocean Challenge search function
There is a new online search function for all Ocean Challenge issues that allows anyone to easily search for articles on a specific topic. We hope this will be used not just by the marine science community but by educators who would otherwise not have access to such resources.

(8/11/2017).
---