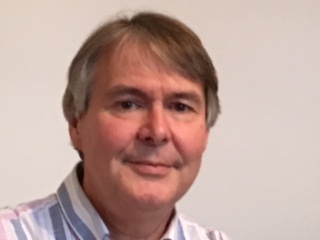 Rob Upstill-Goddard

Professor Rob Upstill-Goddard has been chair of Marine Biogeochemistry Newcastle University since 2004 and is currently a Director of Research Expertise in the School of Natural and Environmental Sciences. Rob's current research focuses on evaluating the environmental controls of air–sea gas transfer, especially the role of surfactants in the sea-surface microlayer, and the biogeochemical cycling and air-sea exchange of methane and nitrous oxide.
Rob graduated in Environmental Sciences from Lancaster University and did an MSc in Oceanography at Southampton before completing a PhD in marine biogeochemistry at the University of Leeds. Prior to joining Newcastle University as a lecturer in 1993 Rob held post-doctoral positions at the University of Cambridge and at UEA, with the latter being based at the Marine Biological Association and subsequently PML.
During his career Rob has led several research cruises, held more than 20 external research grants, supervised around 20 PhD students, developed Oceanography teaching at Newcastle and served on a number of NERC and other scientific committees.
Rob took up the position of President of the Society in September 2018.
Latest News
Net Zero Oceanographic Capability: Workshop
The Net Zero Oceanographic Capability (NZOC) project is running a virtual workshop: 'The 21st Century Marine Scientist: delivering science in a net zero world Workshop 1' on Wednesday 27th January 2021
---
Challenger Society 2020 Conference
Conference Postponed until Sept 2021 due to Covid-19 outbreak.
Challenger Society 2020 Conference
at SAMS , Oban


6th-10th September, 2021
Registration, and Abstract submission is available on the conference website at https://challenger2020.co.uk

---
Ocean Challenge search function
There is a new online search function for all Ocean Challenge issues that allows anyone to easily search for articles on a specific topic. We hope this will be used not just by the marine science community but by educators who would otherwise not have access to such resources.

(8/11/2017).
---