Dr Lidia Carrecedo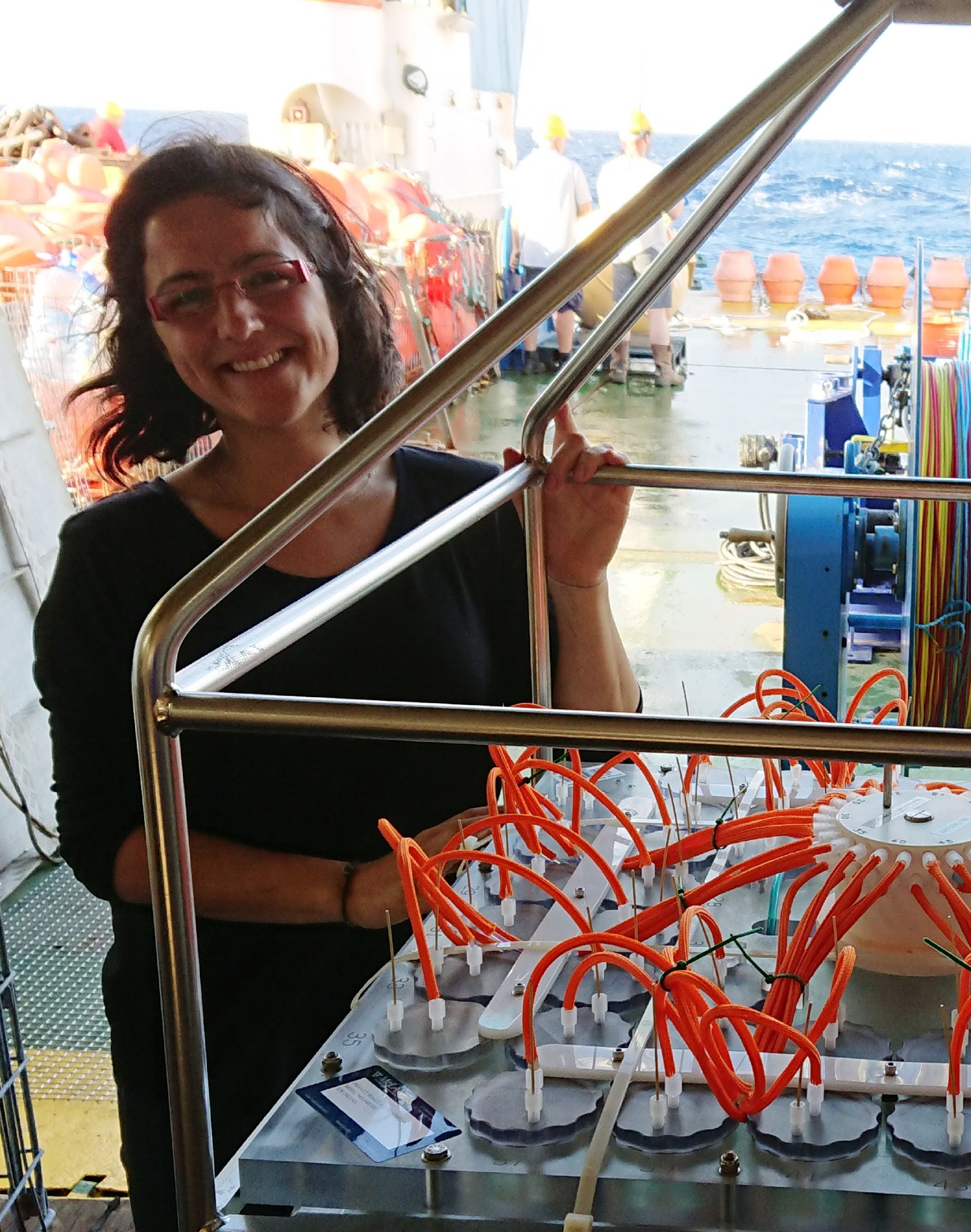 Lidia is a physical oceanography researcher (post-doct) in the Marine Physics and Ocean Climate group at the National Oceanography Centre in Southampton, position she started in February 2018. Lidia graduated in Marine Science and did a MSc in Applied Physics (2008) at the University of Vigo (Spain), before completing a PhD in Oceanography from University of Vigo in 2013. Prior to joining NOC, Lidia held post-doctoral positions at the Marine Research Institute of Vigo (Spanish National Research Council) and at the University of Vigo, with the latter being partly based at NOC and at the Institut Français de Recherche pour l'Exploitation de la Mer (IFREMER, Brest).
Seeking to better understand the ocean's role in climate, her research interests evolved into the biogeochemistry field, particularly focusing on in situ observations and data analysis of physical and carbon system variables. She is currently working on the nutrient transport variability at the 26oN-RAPID section and nutrient inventories in the North Atlantic, as part of the Atlantic BiogeoChemical Fluxes (ABC) project, and in collaboration with the OVIDE project.
Lidia is responsible for coordinating Early Career Researcher and Diversity in Marine Science activities on the council.
Latest News
Net Zero Oceanographic Capability: Workshop
The Net Zero Oceanographic Capability (NZOC) project is running a virtual workshop: 'The 21st Century Marine Scientist: delivering science in a net zero world Workshop 1' on Wednesday 27th January 2021
---
Challenger Society 2020 Conference
Conference Postponed until Sept 2021 due to Covid-19 outbreak.
Challenger Society 2020 Conference
at SAMS , Oban


6th-10th September, 2021
Registration, and Abstract submission is available on the conference website at https://challenger2020.co.uk

---
Ocean Challenge search function
There is a new online search function for all Ocean Challenge issues that allows anyone to easily search for articles on a specific topic. We hope this will be used not just by the marine science community but by educators who would otherwise not have access to such resources.

(8/11/2017).
---